11 policemen, district governor killed in Afghanistan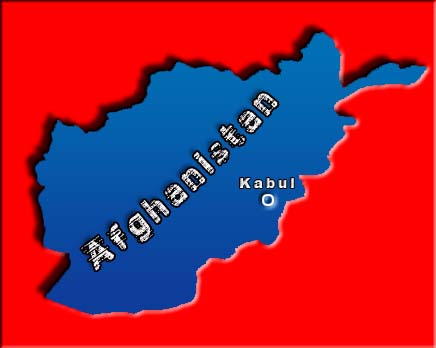 Kunduz (Afghanistan), July 11 : A district governor was killed by a roadside bomb in northern Afghanistan where two separate insurgent attacks killed at least 11 policemen, officials said Sunday.
Maalem Aziz, administrative chief of Qaleh Zal district in Kunduz province, was killed Saturday night when his vehicle was struck by a bomb in Pangark area, Mohammad Omar, the provincial governor, said.
Aziz's driver was also killed in the blast, while his son and bodyguard were injured, Omar said.
Taliban spokesman Zabiullah Mujahid took responsibility for the attack.
Taliban militants also attacked a police post in Kunduz's Emam Saheb district near Tajikistan Saturday night, killing six policemen, Mohammad Ayoub Haqyar, the district governor, said.
A border police official said that nine policemen were killed in the attack.
Kunduz is the most dangerous province in the relatively peaceful northern region. Insurgents are active in several districts.
In another incident, a police vehicle was hit by a roadside bomb in Keshem district of Badakhshan province late Saturday, killing five policemen, provincial police chief Agha Noor Kentooz said.