2G auction raises just $1.7bn
Submitted by Mitra Pathak on Mon, 11/19/2012 - 23:04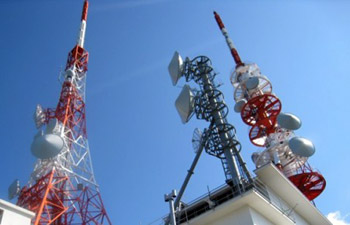 The latest round of 2G spectrum auction in the country has received a weak demand from the telecom companies mainly due to the high base price for the airwaves.
The government was able to raise just $1.7bn after two days of auctions. The raised amount is about a quarter of the government target for the auction and indicates that the telecom companies are not ready to shell out huge amounts of money to acquire 2G spectrum even in key circles like Delhi and Mumbai.
Bharti Airtel, Vodafone, Telenor's Telewings, Videocon and Idea Cellular has participated in the auction process but none had bid for the Mumbai or Delhi, the country's two largest markets. Experts say that the response from telecom companies was weak during the first day of bidding due to high base price of Rs 14,000 crore for 5 megahertz airwaves frequency for pan-India spectrum.
The Supreme Court of India had scrapped the validity of all 122 spectrum licenses in February that were granted to telecom firms during the former communications minister A Raja's time in office. The court cancelled all the licenses on the ground they were issued in a "totally arbitrary and unconstitutional" manner.
The government did not receive any bids for spectrum in Delhi, Mumbai, Karantaka and Rajasthan. Companies, whose licenses were cancelled by the Supreme Court, had to bid for minimum of four blocks while existing players could bid for maximum of two blocks.