4 Indians held in Nepal for Dalit girl's murder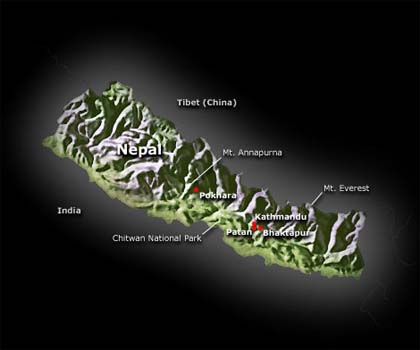 Kathmandu, Dec 5 - Four Indians are among six people arrested by the Nepal police for the suspected rape and murder of a seven-year-old girl from the Dalit community, a group that is among the most disadvantaged in Nepal.
Anukul Chauhan, Hridaylal Gaur, Ramdhani Gaur and Takeshwor Chautan, temporary workers at a brick kiln in Rupandehi district in Nepal's southern Terai plains, have been arrested Friday along with the owner of the kiln, Birendra Jaiswal, and another local, Naresh Harijan, police said.
All the four Indians are from Bettiah town in India's Bihar state.
Manisha Harijan, a seven-year-old first grader, went missing Thursday night, her father Raju Harijan told police.
Searches found the body of the young girl in a nearby field Friday. Her throat had reportedly been slit.
According to the father, Manisha used to frequent the brick kiln in the hope the workers would give her food. He also reportedly told police that he had seen blood in the kiln.
Police officer Narhari Adhikari told IANS that the six men have been arrested on the suspicion they were involved in the girl's disappearance and murder. Investigations into the murder have started, Adhikari said.
The discovery of the body created a furore in Maryadapur, the village where the girl lived. It triggered a demonstration by villagers who accused the kiln workers of being involved and demanded immediate action against them.
Child abuse and murders have been on the rise with many of the perpetrators being teenagers. (IANS)