At 62, Olivia Newton-John can still squeeze into hot Spandex trousers
Submitted by Jatin Malhotra on Mon, 10/05/2009 - 18:43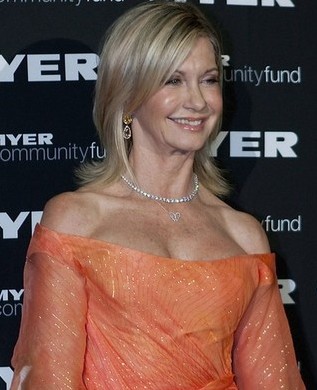 London, Oct 5 : Olivia Newton-John may have turned 62, but the Grease actress is still pretty much in shape, and can easily slip into those Spandex jeans that had John Travolta getting all red.
The Mirror quoted Olivia as saying: "I can still wear them. But they're locked away in a cupboard. I only bring them out for special occasions. My husband loves them. And I still know all the moves to Let's Get Physical too."
Olivia is still pals with Travolta, and she gave him all the emotional support when his 16-yearold son Jett died in January.
She said: "I've spoken to him about Jett. It's the worst thing that can happen, losing a child. John knows I'm thinking about him. But it's like I always say, you've got to be grateful every day you're here. I know I am."
Olivia had become a rage across the world thirty-one years ago, when her Grease appearance landed three straight superhits in kitty. (ANI)