747 refurbished to be used as Home
Submitted by Shalini Kakkad on Wed, 06/16/2010 - 07:42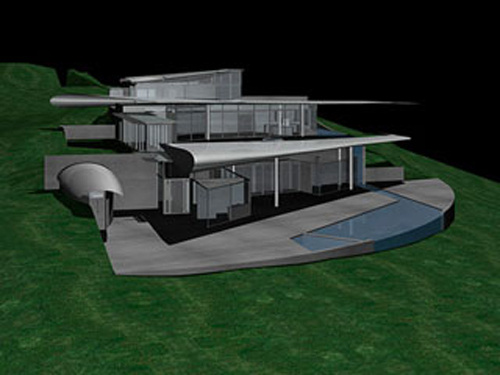 Have we ever wondered where do the parts of 747s go when they die? Recent images from Gizmodo, the online tech site states that in the region of Malibu, the parts are used in luxury home.
The mastermind behind this piece of marvel is architect David Hertz who believes that the scraps of the Boeing that come at mere $35,000 will offer a luxury compared to an original Boeing 747 that comes at $200 million.
The architect claims the design as the main residence will employ both of the main wings as well as the 2 stabilizers from the tail section as a roof for the Master Bedroom.
The 50-foot long section of the upper fuselage will be used as roof of the Art Studio Building, while the remaining front portion of the fuselage and upper first class cabin deck will be used as the roof of the Guest House.
The fuselage's second or the lower half will which otherwise is the cargo hold, will form the roof of the Animal Barn. Next in line is the Meditation Pavilion which will be composed of entire front of the airplane at 28 feet in diameter and 45 feet tall; the cockpit window forms a skylight.
In a similar manner other parts are used in different manner one can log on to the site to have a better view of the same.