Aakash's launch to retailers running two weeks late, says Datawind
Submitted by Darpana Kutty on Tue, 04/17/2012 - 11:59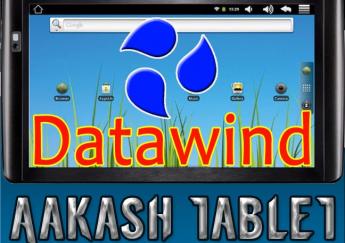 Electronic equipment maker, Datawind has said that the launch of the world's cheapest tablet Aakash in retail stores across the country has been delayed by two weeks because the company had snapped ties with its supplier.
Datawind ahd ended its relationship with Hyderbad based vendor Quad Electronics in January after it found that the company has breached its intellectual property rights, according to a statement by the Chief Executive Officer, Suneet Singh Tuli.
"Quad circumvented our relationship with IIT-Rajasthan, signed a direct memorandum of understanding with them and then sold off its inventory in the open market," Tuli said in the company statement.
Datawind is reportedly studying manufacturing partners around Noida outside Delhi and in Cochin in Kerala but has not finalized a deal with any company yet. The company had said that it would deliver the device by the end of March 2012 and had started taking pre-orders in January with an offer to deliver delivery in 8 weeks starting end of March.
The company is running late by about two weeks but Tuli said that it hopes to return to the promised schedule by the end of April.