Abhishek Bachchan To Host Game Show On TV
Submitted by Ashok Rao on Mon, 12/28/2009 - 16:33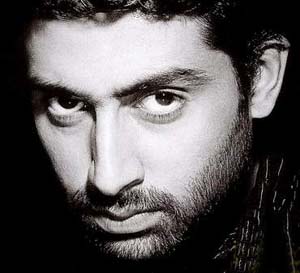 Bollywood actor Abhishek Bachchan is all set to make his first appearance on the small screen on Viacom 18's General Entertainment Channel 'Colors' as host of its new show 'Bingo'.
A source from the channel disclosed, "Abhishek is doing a show called Bingo with us. It's a very interesting concept but details cannot be given out at this point."
Junior Bachchan insists that it wasn't his father's connection with the 'Colors' channel, which pushed him to agree to host the game show.
"I liked the concept of the show, it excited me creatively. I liked what they were trying to do and liked what they have done. It is great that Colors thought if me. The decision was theirs, it didn't have anything to do with the fact that pa (Amitabh Bachchan) was part of the channel," he said.
The international TV edition of 'Bingo' is simple and synergistic, comprising not just studio players and viewers but also the audiences who can take part in real time.
Abhishek is very excited about the new show, which doesn't require one to put pressure on their minds to answer questions.
The game show is likely to be based on a one's laziness quotient. The show's puzzlers, featuring Abhi in a cool mood, are already on the air on Colors channel.
"It is something different. It is important to do differently. I have always done so with my career, the kind of films I have done. It has to challenge me, something that I haven't done before. So this suits me," he explained.