ACC Limited Buy Call at Rs 1120: StocksIdea.com
Submitted by Neeta Aurora on Tue, 10/11/2011 - 00:12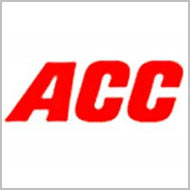 ACC Limited is India's foremost cement manufacturer with a countrywide network of factories and marketing offices. Established in 1936, ACC has been a pioneer and trend-setter in cement and concrete technology. Among the first companies in India to include commitment to environment protection as a corporate objective, ACC has won accolades for environment friendly measures taken at its plants and mines, and has also been felicitated for its acts of good corporate citizenship. ACC is the most preferred cement brand name in India. ACC is now part of the worldwide Holcim Group. ACC (ACC Limited) is India's foremost manufacturer of cement and concrete. ACC's operations are spread throughout the country with 16 modern cement factories, more than 40 Ready mix concrete plants, 21 sales offices, and several zonal offices. It has a workforce of about 8,000 persons and a countrywide distribution network of over 9,000 dealers.
Since inception in 1936, the company has been a trendsetter and important benchmark for the cement industry in many areas of cement and concrete technology. ACC has a unique track record of innovative research, product development and specialized consultancy services. The company's various manufacturing units are backed by a central technology support services centre - the only one of its kind in the Indian cement industry. ACC has rich experience in mining, being the largest user of limestone. As the largest cement producer in India, it is one of the biggest customers of the domestic coal industry, of Indian Railways, and a considerable user of the country's road transport network services for inward and outward movement of materials and products.
Valuation-
Cement demand growth likely to bounce back in the quarters to come due to strong monsoon and growth in rural housing. Company has strong cash and equivalent reserves of more than 22 billion rupees. At current market price, stock is trading at 13.2 P/E multiple of its FY2013 estimated earnings. We recommend investors to buy ACC" for Short term investment horizon.