Adani Plans To Invest Rs 10,000 Cr On Orissa Port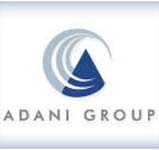 The Ahmedabad based Adani Group has decided to make investment of Rs 10,000 crore for the establishment of a port in Orissa.
Adani Group functionaries met Chief Minister Naveen Patnaik on Thursday with the plan.
Orissa's transport and commerce secretary Satyabrat Sahu said, "The Adani Group has given this proposal to set up a port. The state government is examining the proposal."
According to reports, the proposed port would be named as Adani-Kalinga Port.
Moreover, the group also plans to build the port in two stages near Paradip in Jagatsinghpur region, 3 km from the projected Posco India port.
The group will invest Rs 5,000 crore in each of the two stages.
The group said that the proposed harbor would have twelve berths and would be finished by 2015-16.
The proposed all weather port will have total capacity of 100 million tonnes. (With Input from Agencies)