African Barrick Gold reports a weak debut as shares priced at lower end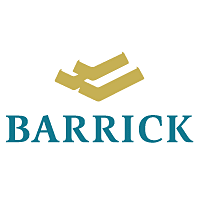 African Barrick Gold Plc, an African subsidiary of Canadian miner Barrick Gold Corp., posted a weaker than expected initial public offering as the shares were priced at the lower end of the proposed price range.
The shares of the company were priced to at 575 pence. African Barrick Gold offered 101 million shares through this IPO.
Though African Barrick Gold listings was reported weaker than expected, it is considered as the biggest IPO in London in nearly two years. The company said that it has raised £581 million through the IPO. The company was valued at $3.6 billion through this IPO. The company said the response of the investors signal that they remain cool to such large stock market debuts.
Barrick Gold Corp., the parent company of African Barrick Gold, is the largest Gold producer in the world. Barrick said that it will continue to hold 75% stake in African Barrick. Barrick currently holds 303 million shares of African Barrick.
Barrick also said that an overallotment of about 10.1 million shares has been granted for up to 30 days after the pricing.