After Weak Start; Indian Market Recovers
Submitted by Shalini Kakkad on Tue, 01/08/2013 - 22:05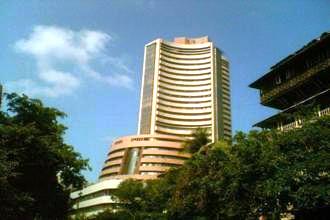 Indian Stock Market recovered towards the end of the trading session with support coming on heavy weight counters like ITC, TCS and HDFC. Indian markets were also helped by the positive trade in the European markets. BSE Sensex ended the day 51 points higher at 19742 and NSE Nifty managed a close above 6000.
Brokerage house Motilal Oswal has given sell calls for SAIL, JSW Steel and Tata Steel citing tough times for steel sector. Motilal Oswal has given sell rating for JSW Steel with a target price of Rs 478. JSW Steel closed a per cent lower at Rs 844 today.
The sell call given by Motilal Oswal and the very low target price points towards a very bearish outlook of the brokerage for steel sector. Tata Steel close at Rs 433 today and target given for Tata Steel is Rs 230 in 7 January 2013 research report. Target price for SAIL has been given Rs 59.
Technical Expert Rahul Mohindar has given Buy call for IDFC with a stop loss of Rs 165. He has given the call based on next 3-6 month horizon. He expects the stock to touch its earlier high of Rs 210.
Indian Market is expected to follow the trend in the global markets. The fiscal deficit concerns have led to speculation that Indian stocks could face small correction in coming times.