AI restructured operations to Dammam since 2012: Govt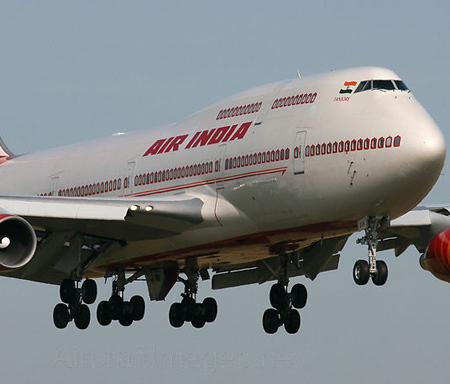 New Delhi: Air India withdrew and restructured several domestic and international flights, including those to and from Dammam, Toronto and Sharjah, since 2012 as it was not able to recover fuel and other variable costs on these routes.
Since 2012, the national carrier has restructured operations to Dammam and launched daily frequencies from Delhi which enabled the airline "to reduce its losses to a very large extent", Minister of State for Civil Aviation G M Siddeshwara said in the Lok Sabha.
The flight on Amritsar-Delhi-Toronto route was also stopped due to recurring losses to the tune of over Rs 126 crore, which subsequently came down to a loss of Rs 20 crore, he said in reply to questions.
Its services to Sharjah from Amritsar and Lucknow were restructured with subsidiary and no-frill carrier Air India Express, which had "a low cost base", starting operations, the Minister said.
While the losses came down from Rs 11.7 crore before withdrawal of flights to Rs 0.78 crore after for Amritsar- Sharjah sector and the loss of Rs 11.1 crore declined to Rs 1.43 crore in the same period for the Lucknow-Sharjah sector.
On the domestic front, Air India has withdrawn flights due to recurring losses and poor load factors from Chennai-Vizag- Bhubaneshwar, Kolkata-Bhubaneshwar, Kolkata -Imphal, Delhi- Gwalior-Mumbai and Chennai-Pune sectors between 2012 and this year, Siddeshwara said.
To a question on Air India's Dreamliner planes, Civil Aviation Minister Ashok Gajapathi Raju said US manufacturer Boeing has assured that it would replace all the windshields of the B 787 fleet with new ones having improved design features.
Probe into the recent cases of windshield cracks on the Dreamliners has shown that "moisture ingress has resulted in an increased rate of occurrence of cracking of non-structural out glass ply which does not affect the safety of the aircraft due to the windshield's fail safe multiple-layer construction", he said, adding that a new design with improved features was being developed to check cracking. -- PTI