Air India re-time flights linking Indian and European destinations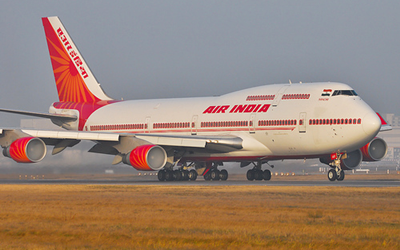 Singapore: Air India (AI) has rescheduled its flights from here by linking them to those taking off from New Delhi to various destinations within the country and Europe from August 1, 2014.
"We have re-timed the flights from Singapore so passengers get on time in New Delhi for onward flights to Europe and Kathmandu," AI's Deputy General Manager-Commercial and Singapore Country Manager Nirbhik Rai Narang said today.
Apart from international connections, AI's daily flight to New Delhi links passengers to flights heading for Buddhist tourist destinations like Varanasi and Gaya, he said.
"Singapore is a major tourist generation point for various Buddhist destinations in India and Nepal," Narang said.
Narang said that as per market feedback, the flight re-timing has been well appreciated by the Singapore-based tour operators and travel agents.
AI's daily flight, AI381, leaves for Delhi at 08.25 am, an hour earlier than before. It also takes off about half an hour earlier, at 11.35 pm, from Delhi for Singapore.
Meanwhile, Air India has decided to put its latest aircraft, B787 "Dreamliner" on the Singapore-Chennai-Mumbai route from August 21, he said.
He emphasised the importance of onward connecting flights for passengers out of Singapore to various Indian destinations as well as international cities like Paris, Birmingham, Frankfurt, London, Rome and Milan.--- PTI