Alembic Pharmaceuticals' net profit rises to Rs 48.27 crore in third quarter
Submitted by Sumeet Kak on Tue, 01/22/2013 - 23:01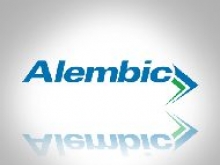 Alembic Pharmaceuticals has said that it has reported a net profit of Rs 48.27 crore during the third quarter of the financial year.
The company had recorded a net profit of Rs 44.23 crore during the same quarter of the previous financial year. Its consolidated sales was recorded at Rs 372.30 crore during the quarter from October to December, 2012 compared to Rs 382.49 crore recorded in the same quarter of the previous year. Vadodara-based drug maker also said that its other income for the quarter stood at Rs 3.42 crore compared to Rs 0.13 crore in the third quarter of 2011.
The company is now focusing on international markets like the US and the EU countries in order to improve profitability. The company had been looking at domestic active pharmaceutical ingredients (API) business for revenues in recent years but the market conditions have become difficult due to low margins and cheap imports from china.
R K Baheti, director, finance, Alembic Pharmaceuticals said, "We are now focussing more on the regulated markets for our API business. We have decided to shift focus from the domestic API business as it is a low margin segment."
The shares of the company closed at Rs. 70.20 on Monday at the National Stock Exchange (NSE).