Amanda Seyfried opens up about playing pornstar Linda Lovelace in new flick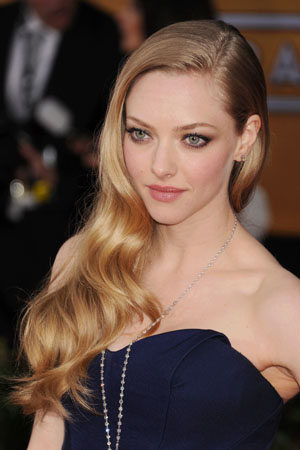 London, Feb 18 : Amanda Seyfried, who is all set to shed her girl-next-door image by stripping off to play infamous Seventies porn actress Linda Lovelace, has said that she is not flashing her nude body for uncalled reasons.
The 27-year-old actress insists that she is just exploring nudity on camera.
She told the Sun that her movie `Lovelace' is more about the pornstar's relationship with her husband Chuck Traynor than pornography.
She asserted that they weren't going to just shoot stuff like that just to get people into the theatres.
Seyfried said that at the end of the day it wasn't really about nudity as she was seeing something much more complex than that.
In her later life, Lovelace became an anti-porn campaigner and spoke out about the horrors of marital beatings and Seyfried hopes that this film, which also stars Sharon Stone, will bring those issues back to the forefront of public debate.
"Linda did bring awareness to domestic violence. She still didn't quite get there and then she passed away and now it is up to us to bring her story back around to her point of view again," she added. (ANI)