Android 'Jelly Bean' version gains, 'Gingerbread' fading slowly
Submitted by Jimmy Peterson on Fri, 01/04/2013 - 20:18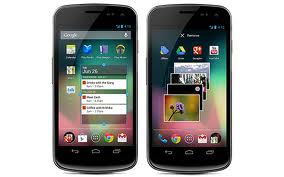 According to the latest statistics released by internet search giant Google, the newest Android `Jelly Bean' version has now made its way to nearly 10 percent of all Android-based devices; while the `Gingerbread' is apparently witnessing a slow fade, after having dropped below 50 percent.
Going by the Google statistics, even though Android `Jelly Bean' 4.1 version has seen the majority of the gains, both the 4.1 and 4.2 versions of the new OS - which was launched in July - have seen an increase during the two-week period ending on January 3.
The `Jelly bean' uptick to almost 10 percent of all Android devices in the mentioned two-week period marks a notable jump over the figures for the first two weeks off December, when `Jelly Bean' was reportedly installed on just 6.7 percent of all active Android devices.
The devices which have predominantly driven the `Jelly Bean' uptick on active Android devices of late include handsets like Samsung's Galaxy S3 and HTC's One X, as well as Google's Nexus brand, chiefly the Nexus 7 and Nexus 10 tablets.
Meanwhile, though the `Jelly Bean' uptick has apparently led to a fall - to nearly 47.6 percent - in `Gingerbread' install base on Android devices, the 2010-released Android OS version still continues to be the on-board OS for most of the `affordable' Android handsets.