Android vendors exploring alternatives after US court's ruling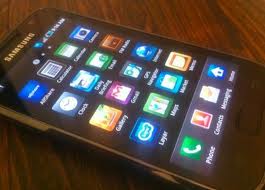 With the US court's last-week ruling in the high-profile Apple-Samsung patent-infringement lawsuit going Apple's way, industry watchers have disclosed that some manufacturers of Android-based handsets are quietly mulling alternatives to the Android OS, even though they are publicly claiming that they would stick with Android.
According to the industry watchers, the court's verdict - that Samsung's Android-based devices were infringing on Apple's patents - has come as a big blow to Google's increasingly popular mobile software, as it can potentially result in sales bans and high licensing costs.
It is also being widely speculated that the ruling would have a notable effect on smaller Android-device vendors - especially HTC, Sony, and ZTE - because of the fact that over one-third of the currently-available handsets are powered by the Android software.
Despite the fact that a Reuters report has cited the information shared by Android handset-makers, like Huawei, Sony, Lenovo and ZTE, to disclose that these companies would continue to bet on the Google platform, the ruling notwithstanding, industry watchers are of the opinion that a few manufacturers have already started looking for alternatives to the Android because of the increasing likelihood of future patent cases in the fast-maturing mobile market.
Noting that, behind closed doors, Android-device manufacturers are exploring alternative platforms in case the ruling has a wider impact, research firm Canalys' analyst Pete Cunningham said: "Today, all Android vendors are considering their software options."