Aniruddha Bahal discusses Operation Red Spider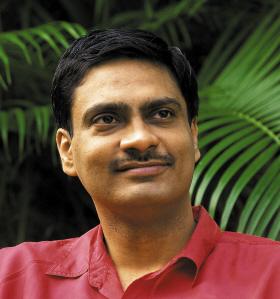 Aniruddha Bahal, whjo is behind some major sting operations in the country exposing large scams, has discussed the latest Operation Red Spider with the media.
The new operation was aimed at exposing the nexus between India's top three private banks and politicians. The operations unearthed the money laundering activities at the banks in the country. The operation as conducted by a single reported working at CobraPost. The operation was conducted by CobraPost's associate editor Syed Masroor Hasan.
An online magazine called Cobrapost claimed that its undercover investigation has found that ICICI Bank, HDFC Bank and Axis Bank are involved in money laundering activities in the country. It claimed that the money laundering services are being offered openly across bank branches.
Bahal had established Cobrapost about eight years ago. A major story of the magazine was Operation Duryodhana that exposed members of Parliament accepting cash for asking questions in the parliament. Bahal was in the team that executed the first major spy-camera enabled sting operation at Tehelka and was also was also involved in Operation West End, which exposed corruption in awarding defence contracts.
When asked about the motive behind the latest exposure, he said, "Isn't black money in the news for the past few years? These are the top blue-chip banks. Look at what they are doing. If it's happening here, make your own guess about the rest."