Apollo fires 2 nurses for using mother tongue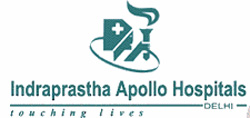 Indraprastha Apollo Hospital (IAH) witnessed another case of regional scuffle as two nurses were asked to resign just because the two were greeting each other in Malayalam, which is their mother tongue.
Now they are preparing to take up the matter with the National Human Right's Commission (NHRC). On the other hand, the IAH authorities claimed that the two were not asked to resign.
The problem came up when the nurses, Jenny Joseph and Laila Menon (names changed), were reporting for afternoon duty at 1.45 p. m. on Monday. The two greeted each other in Malayalam (their mother tongue). Their nursing superintendent Usha Bannerjee was behind them. She heard it and asked them to resign and leave the hospital at once.
Joseph said that she along with Menon had been apologizing to her since then but she did not allow them to enter the ward after the incident.
Now the nurses insisted on approaching Union Ministers A K Antony and Vayalar Ravi.
Usha Krishna Kumar (President, Malyalee Nurses Association) said, "We want this harassment to end. The hospital should not have such a clause. This is the second such incident reported from the hospital."
The nurses say they will soon meet Union Ministers A K Antony and Vayalar Ravi. Meanwhile, Apollo Hospital claims that speaking in any indigenous language within the premises is strictly forbidden nevertheless the two nurses were not asked to leave the hospital.
Parul Chabra, the hospital's public relations official told reporters that it was simply a case of the boss reprimanding her subordinates for not following rules and speaking in Malayalam inside the premises of the hospital.