Apple denies allegations of e-book price fixation
Submitted by Jimmy Peterson on Sat, 04/14/2012 - 23:23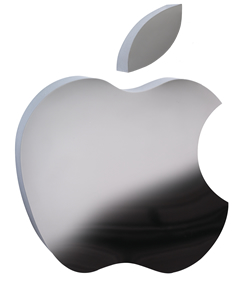 Technology giant, Apple has said refuted allegations that it was involved in a conspiracy to fix prices of e-books in order to snatch away Amazon's leadership in the market.
The US Department of Justice alleged that the company joined publishers for fixing prices of e-books. Natalie Kerris, a spokeswoman for Apple said that the allegation by DOJ against Apple is simply not true. He also said that Apple's e-book store successes excelled in innovation and fostered competition and was able to break Amazon's monopolistic hold over the market.
"The launch of the iBookstore in 2010 fostered innovation and competition, breaking Amazon's monopolistic grip on the publishing industry," he said.
Federal and state officials have filed several antitrust lawsuits against the companies and claimed former Apple Chief Executive Steve Jobs was among the main players in the conspiracy to fix prices for e-books and undermine competition.
The US authorities have filed lawsuits against Apple and book publishers Macmillan and Penguin on claims that they conspired to fix prices of digital books. Other publishers including Simon & Schuster, Hachette and HarperCollins, who were also named in the case, settled their case with the government after the suit was filed this week in federal court in Manhattan in New York.