Apple to release iPad 3 in first week of March, reports
Submitted by Devang Murthy on Tue, 02/14/2012 - 13:27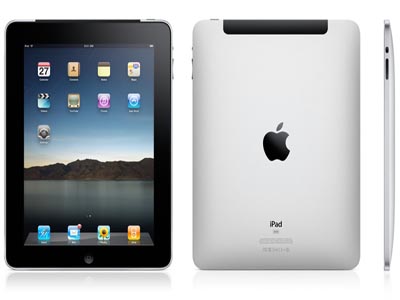 According to recent reports, Apple might be planning to release the third generation of iPad in the first week of March.
John Paczkowski of AllThingsD, who had accurately reported the correct dates for launch of twp versions of Apple iPhone, has indicated that his sources have revealed that the new version of the tablet will be rleased in eth first week of March 2010. the iPad 3 might be launched in March with 4G LTE connectivity and will feature a faster processor and a higher resolution touch screen.
Sources from Apple's supply chain have said that the company's partner started production at the beginning of this month. They said that factories are running non-stop in the country and churning out thousands of units.
The new version of the tablet will feature a more impressive screen and offer faster video graphics and Long Term Evolutionary (4G) capabilities and others. Pegatron Technology, which is one of the biggest manufacturers of the iPad, has reportedly started filing an order of iPad 3 units to be released in March.
The indications came after technology website iLounge has shown a new shell of the new iPad backstage at the Consumer Electronics Show (CES) in Las Vegas recently.
The iPad 3 is expected to have the same price tag as the iPad 2 as Apple usually launched the new version at the same price and then reduces the price of the earlier version.