Apple reportedly testing iOS 7
Submitted by Jimmy Peterson on Mon, 01/07/2013 - 21:01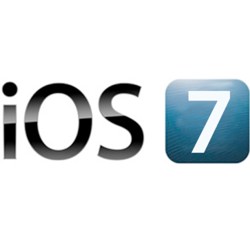 According to reports, which apparently are in line with the rumors pertaining to `early summer' launch of the next-generation iPhone, the next iOS version - iOS 7 - is already being tested by Apple.
As per AppleInsider's January 2, devices powered by a pre-release build of iOS 7 - the iOS version which will run the next iPhone iteration - visited the tech sites on different days last month.
The AppleInsider report substantiated a January 1 blog post on The Next Web which, citing the details shared by developers, said that developers had revealed that their logs have recorded visits from devices with new iPhone identifiers - chiefly, an iPhone6.1 identifier, which is different from the iPhone 5.1 and iPhone 5.2 identifiers of the existing `iPhone 5' handset.
The Next Web report further added that a look at the developers' logs clearly showed that the origin-point of app requests was an IP address on Apple's Cupertino headquarters; thereby hinting that some of the popular App Store apps are currently undergoing "compatibility testing," which is being carried out by members of Apple's software development and app teams.
Although the report also said that "OS and device data can be faked," it did point out that "the unique IP footprint leading back to Apple's Cupertino campus leads us to believe this is not one of those (iOS 7 testing) attempts."