Apple's iMessage experiences sporadic outages worldwide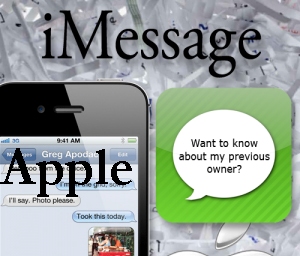 On Monday, reports from Apple's online Support Communities revealed that sporadic outages are being experienced by iMessage - the BlackBerry Messenger-like internal instant messaging service from Apple -, with users all over the world facing problems in sending as well as receiving messages.
According to the reports from Support Communities, intermittent outages in iMessage services are being witnessed by worldwide users, even though an "all clear" message is being displayed on its iCloud status website.
With a number of Internet forums receiving posts since Monday morning about the intermittent outages in the iMessage service, it soon became evident that the problem was affected users worldwide; since unsent messages were reported by the service's users in the US, the UK, Canada, France and Afghanistan.
With iMessage outage coming close on the heels of a last-week disruption in iCloud email, the problem soon had "My iMessage" and "iMessage" trending on Twitter on Monday. However, in a mid-Monday afternoon report, the
9to5Mac blog revealed that the iMessage service was working again for some users.
Meanwhile, despite the fact that the precise cause of the sporadic outages has yet to be ascertained, it is being speculated that the problem roots in the Apple servers --- more so because, as per the claims of some iMessage users, there were no issues experienced with the SMS text messages going through wireless providers.