Archos unveils 8-inch 80 Cobalt Android tablet
Submitted by Jimmy Peterson on Thu, 11/01/2012 - 20:46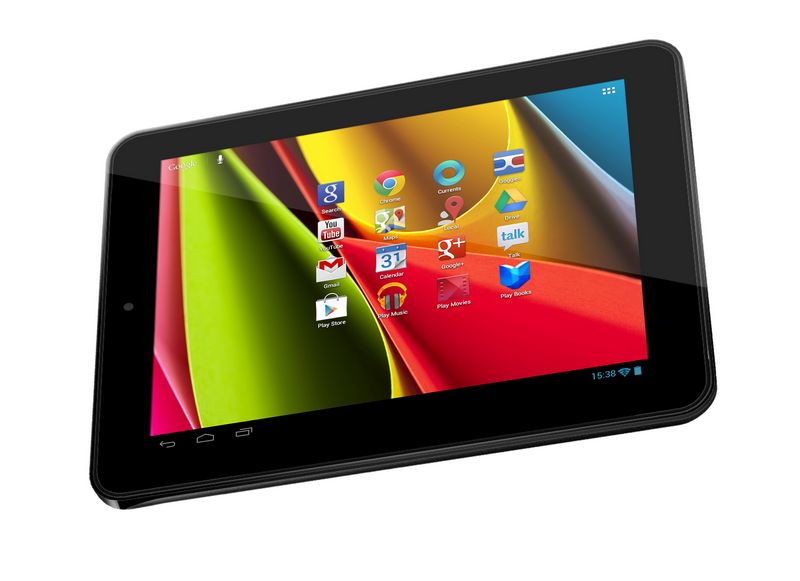 After having announced its 13-inch Arnova FamilyPad tablet in early October, Archos has now unveiled its 8-inch dual-core Android slate dubbed Archos 80 Cobalt.
Going by the details shared by Archos, the 80 Cobalt tablet will feature an 8-inch capacitive touchscreen; an undisclosed 1.6GHz dual-core processor; a quad-core GPU; a 2-megapixel rear camera; a 0.3-megapixel front camera; Bluetooth; WiFi; G-sensor; a micro USB 2.0; and standard 3.5mm audio jack.
In addition, 80 Cobalt will also boast 8GB on-board storage, along with a microSDHC expansion slot for increasing storage capacity up to 64 GB; and will run the Android OS 4.0 `Ice Cream Sandwich' version, which will give the users the access to Google Play as well as all the advantages of the Android operating system.
Despite the fact that the 8-inch form factor of Archos 80 Cobalt is somewhat bigger than the 7-inch tablets, the 1,024x768 resolution of the device is the same as that of the iPad Mini; and Archos is marketing its tablet as a device with a `smooth touch and easy to grip body.'
Even though Archos has not yet officially disclosed either the price-tag or the launch date of the 80 Cobalt tablet, the mentioned specifications are an indication that the tablet will be a relatively low-cost device. So far as the tablet's release is concerned, it is being speculated that the device will apparently hit the markets in time for the holiday shopping season!