Ashok Leyland Can Touch Rs 56-57
Submitted by Shalini Kakkad on Fri, 03/04/2011 - 18:21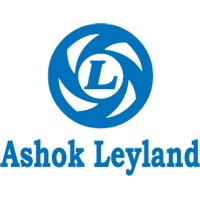 Technical analyst Anil Manghnani of Modern Shares & Stock Brokers maintained that the stock of Ashok Leyland Limited can test Rs 56-57.
The stock of the company, on March 3, closed at Rs 53 on the Bombay Stock Exchange (BSE).
The share price has seen a 52-week high of Rs 81.90 and a low of Rs 46.50 on BSE.
Current EPS & P/E ratio stood at 4.18 and 12.95 respectively.
Mr. Manghnani stated, "Ashok Leyland is a very similar case to what I have been talking about when the 50 day crosses below, so it is very difficult then for the stock to cross back above 50 day. So I think in Ashok Leyland, maximum we are looking at about Rs 56-57, from there I would expect the fall to resume."
"The auto index per se is still okay but within that stocks like Ashok Leyland, Hero Honda, Maruti - these are completely broken down, so every rise is still a sell," he further added.
According to latest reports, Ashok Leyland has registered an increase of 25% in total vehicle sales during the last month.
Commercial vehicle maker is likely to finish the financial year with a sales volume of more than 90,000 units.
Commercial vehicle maker sold 9,800 units during the last month as compared to 7,869 units in the same period of 2009.
The company's total vehicle sales remained up by 27% as against 7,711 units sold during January 2011.