Ashwin stays on eight spot in Test bowlers chart
Submitted by Sukhdeep Grewal on Fri, 06/13/2014 - 17:57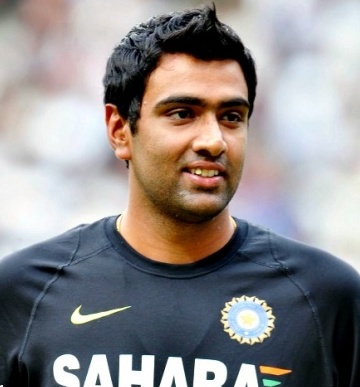 Dubai: India may not have played a Test match for more than three months now but off-spinner R Ashwin held on to his eighth spot in the ICC Test bowlers` rankings led by South African paceman Dale Steyn.
Ashwin, who has bagged 104 wickets and accumulated 788 runs in 19 Tests, has also stayed firm behind Vernon Philander in the all-rounders` chart.
Cheteshwar Pujara also kept India`s flag flying high in the Test batsman`s table as the Saurashtra batsman climbed three places to occupy the seventh spot.
Star batsman Virat Kohli (10) also maintained his position in the top-10, which is led by South African AB de Villiers.
Meanwhile, scalping an overall six wickets in New Zealand`s first Test win against West Indies, Kiwi medium-pacer Tim Southee climbed three spots to be placed fifth in the bowlers` chart.
Southee, who has registered 879 runs and picked 118 wickets in 32 Tests, also jumped a place to be seventh in the all-rounders rankings.
Southee, who was declared player of the tournament at the U-19 World Cup 2008, has now become his country? s highest-ranked bowler.
His closest rival is fellow fast bowler Trent Boult, who has dropped two places to ninth position after claiming one wicket in the Test.
The Kingston Test provided an opportunity for three West Indies? bowlers to return to the rankings table, with Kemar Roach in 15th position, Suleiman Benn in 35th spot and Jerome Taylor in 75th place.
In the team rankings, Australia continued to top the chart followed by South Africa, England and Pakistan, with India on the fifth spot. --PTI
Technology Sector