AT&T, Verizon deploy stations to help hurricane victims stay connected
Submitted by Darpana Kutty on Fri, 11/02/2012 - 17:52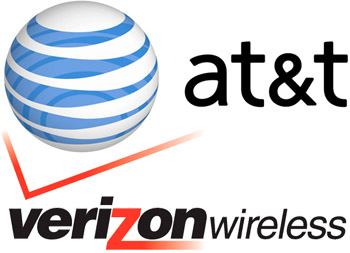 In an attempt to provide some post-Hurricane Sandy assistance to the victims, bigwig US wireless carriers, AT&T and Verizon, have revealed in a recent announcement that they are deploying stations to help provide power and connectivity to people scrambling to Starbucks or banks for charging their devices or for accessing Wi-Fi signals.
The carriers also announced that, along with stepping up their efforts to offer help to hurricane-affected people, they will also be offering the `free charging' facility in the stores located in the Northeast areas which have been hit the hardest by Hurricane Sandy.
About AT&T's efforts to help the hurricane victims, New York City Mayor Michael Bloomberg disclosed in a recent press conference that the carrier's own charging stations or trailers will be positioned at food and water stations that are being set up in all the five boroughs of the city.
So far as Verizon's efforts are concerned, trailers dubbed Wireless Emergency Communications Centers (WECCs) have been deployed by the carrier at different locations, including the Staten Island, the Monmouth University, and the Toms River, New Jersey. The trailers provide outlets for charging handsets and computers; wireless phones for use by victims; and computer work stations to help the victims go online.
In addition, with the carriers also contributing to disaster relief funds, AT&T's northeast regional president Steve Hodges said in a statement: "Our goal here is to help people stay connected to family and loved ones in the aftermath of this terrible storm."