Aurobindo Pharma gets tentative approval for Losartan Potassium
Submitted by Malini Ranade on Fri, 08/22/2008 - 12:59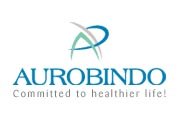 Aurobindo Pharma Limited, one of the country's leading pharmaceutical companies has received the tentative approval from the U.S. Food and Drug Administration, to manufacture and market Losartan Potassium tablets in multiple strengths.
Losartan Potassium tablets are generic equivalent of Merck Research Laboratories' Cozaar in dosage of 25mg, 50mg and 100mg. The drug is used alone or in combination with other medications to treat high blood pressure.
The sales of Losartan tablets were $1, 235 million for the year ended December 2007, according to an official statement.
Yesterday, the company received tentative approval from the US Food and Drug Administration (USFDA) to market Efavirenz tablets, in the strength of 600 mg.