Australian dollar falls to 101.25 US cents
Submitted by Sumeet Kak on Mon, 03/04/2013 - 20:29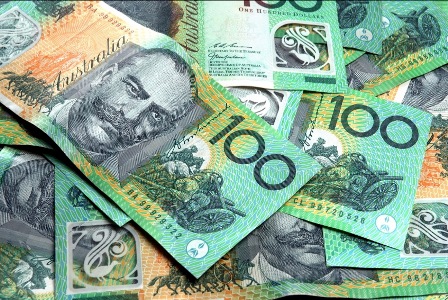 The Australian national currency has to its lowest level in eight months against the US dollar due to a fall in the country's stock markets and weak data from China.
The Australian dollar was trading at 101.25 US cents on Monday compared to 102.36 cents recorded on Friday. The currency fell to 101.17 US cents on Monday afternoon, which is its lowest level recorded since July 2012.
Dealers have said that the falloff more than 3 per cent in the share prices of BHP Billiton and other big miners added pressure in the currency markets and pushed the Australian dollar down. Australia's benchmark S&P/ASX200 index fell 1.49 per cent mainly due to fall in the mining sector shares.
They said that poor local building approvals data as well as a fall in Chinese equity markets also affected the valuation of the Australian currency against the American dollar. The Australian Bureau of Statistics had said on Monday that the total residential building approvals fell 2.4 per cent during the month of January.
Weak manufacturing data dampened sentiments as it raised concerns over the fragile recovery in the world's second largest economy. China is Australia's biggest trade partner and a huge market for its resources in the region.