Baby boom pushes Hong Kong population above 7 million
Submitted by Sahil Nagpal on Fri, 08/14/2009 - 13:43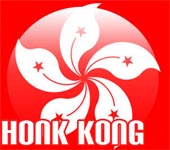 Hong Kong  - A baby boom has helped push Hong Kong's population over 7 million people, a media report said Friday.
The latest government figures showed 7,008,300 people were living in the city in the middle of this year, an increase of 30,600 compared with the same time last year, the South China Morning Post newspaper said.
Officials said 81,200 babies were born in the 12 months from mid-2008, while there were 39,900 deaths.
An inflow of migrants from mainland China also helped swell Hong Kong's population by 41,400 people.
But the government said there was a net outflow of 52,100 people, as residents left the territory to live elsewhere. (dpa)