Bajaj Allianz's Extra Care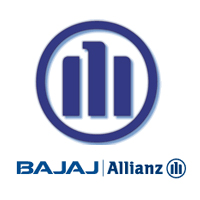 In order to compete against the growing costs of medical covers, Bajaj Allianz Insurance has launched its new offer - Extra Care. This is an affordable plan which takes care of all over the board expenses. Rather all the additional costs incurred to cover any hospital or medical expenses can be levied off by this plan.
Keeping in mind the target segment, the retired group of individuals, this plan has been initiated, informed Mr. Tapan Singhel, Chief Marketing Office, Bajaj Allianz General Insurance. He also mentioned that this security benefit adds an extra top-up to the growing expenses and can be an aid to the extant mediclaim or individual health policy, providing a risk free financial security.
According to Mr. C R Mohan, Regional Manager-Hyderabad it is the most affordable economical product. The reason being cost of premium at Rs. 2500 which ensures a cover of Rs. 10 lakhs, one needs to pay, which is amongst the lowest in the industry.
It includes cover for four family members. It comes with a special Floater Policy which covers self, spouse and three children under single policy. Other features include cashless facility, medical reimbursement within 14 days, ambulance charges, tax benefits et al.
Targeted to aim the middleclass income group, this plan might prove to be a boon. It is still difficult to predict the outcome of this scheme as the Insurance Sector in India is very complex and flexible, so does the Indian frame of mind. Hope this plan fits just right in.