Bajaj Auto Q1 net up three percent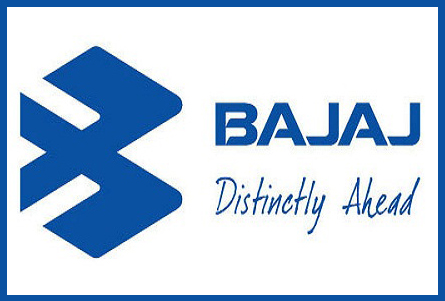 Mumbai, July 19 : Two- and three-wheeler manufacturer Bajaj Auto Friday reported a three percent rise in net profit for the first quarter of the current fiscal.
The net profit stood at Rs. 738 crore from Rs. 718 crore in the corresponding quarter of 2012-11.
The company reported a marginal one percent growth in turnover for the quarter under review at Rs. 5,087 crore from Rs. 5,048 crore in the first quarter of last fiscal.
The company's exports revenue grew by 9.70 percent at Rs. 1,876 crore from Rs. 1,710 crore in the corresponding quarter of last fiscal.
Overall motorcycle sales in the first quarter of 2013-14 were plunged by 12 percent at 860,151 units from 982,623 units sold in the corresponding period of last fiscal..
"Given the present economic situation, high fuel price and negative sentiments, the size of domestic market for "premium" segment declined by 11 percent in first quarter," the company said in a statement.
"Bajaj Auto being the single largest player with a market share of 46 percent in this segment was more than proportionately affected."
According to the company, the ongoing labour unrest and stoppage of work in June 2013 at the manufacturing unit in Chakan has caused a loss in sales of 20,000 Pulsars.
In terms of domestic commercial vehicle segment sales, the company reported an increase of 0.49 percent at 45,057 units. Exports grew by 44 percent at 74,067 units. Overall commercial vehicle sales in the period under review were up by 24 percent at 119,124 units.
On the current industrial unrest, the company said that as of now, around 700 employees including unionised workmen, trainees, apprentices, staff are reporting for work.
"Production at Chakan plant is around 1,700 motorcycles per day. The plant at Waluj has commenced production of Pulsar motorcycles and is currently producing around 1,250 motorcycles per day," the statement added.
The company's scrip at the Bombay Stock Exchange (BSE) was trading at Rs. 1,968.20 per share in afternoon trade, up 70.95 points or 3.74 percent from its previous close of Rs. 1,897.25 per share.(IANS)