Bajaj Electricals expresses interest in solar energy segment
Submitted by Rajvir Khanna on Sun, 01/24/2010 - 04:47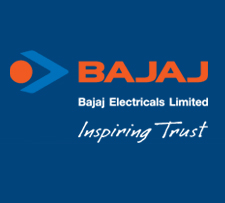 Bajaj Electricals, the Electrical appliances maker is looking for an opportunity in the solar sector and plans to get into commercial manufacturing of solar cells. The company is also interested in bidding for distribution franchisee licenses.
The company said it intends to become a 'full-fledged utility company' and plans to enter into the renewable energy space while considering manufacturing solar cell. The company is also looking for acquisitions.
The company sees opportunity as the sector in its infancy stage as of now in the country. As for the distribution franchisee licenses the company said it is yet to take a final decision.
The firm has a pending order book of Rs 8.35 billion and is expecting an additional Rs 2 billion worth of orders in the current fiscal year, indicated a company official.
The company reported a 76 percent growth in net profit to Rs 340.9 million in the third quarter and its net sales rose 39 percent to Rs 5.92 billion.
The company cited a good control on raw materials and its qualified institutional placement which helped it reduce debts and interest payments, as a reason for strong growth.
The company raised Rs 160 crore through qualified institutional placement of shares.
Shekhar Bajaj, chairmain and MD, BEL said, "The good financial show is an effect of having a good control on raw materials and also fund raising that brought down debt and interest payment." For the first nine months of 2009-10, Income for the firm rose by 31% to Rs 1,470 crore from Rs 1,122 crore in the year-ago period. The stock of the firm lost 3% to close at Rs 872.10.