Bangladesh approves Bharti's Warid buyout
Submitted by Gaurav Mehra on Thu, 01/07/2010 - 07:22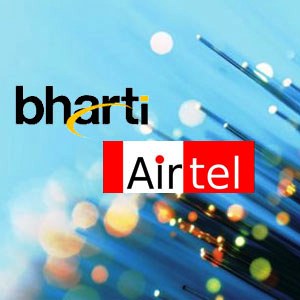 Bharti Airtel, India's largest private telecom company by subscriber numbers has received approval from Bangladesh's telecom regulator for the deal with Dhaka-based Warid Telecom International. The deal would see Bharti invest $300 million in warid, which is controlled by UAE-based Abu Dhabi Group.
Bharti is looking to acquire70% stake in Warid Telecom by buying Abu Dhabi Group's Bangladesh telecommunications asset. It is believed that for a stake of 70% an investment of between $900 million and $1 billion would be required.
Zia Ahmed Chairman of the Bangladesh Telecommunication Regulatory Commission has confirmed that the approval has been given. Many reports suggest that Airtel has been given 30 days to submit a detailed investment plan to the Bangladesh telecom regulator for the proposed deal.
Bharti however declined to comment but a senior executive has said last month that the company is interested in acquisitions in the region. Warid also declined to confirm the deal.
Bharti earlier failed to forge a deal with South Africa's MTN. The reasons for the failed deal were said to be regulatory hurdles. Bharti then indicated that it would identify smaller targets for investment. Warid suits that aim however it's Pakistan Operations could also be a hurdle.
World's fastest-growing Indian telecom sector is in a tariff war, as operators are offering calling rates which are among the lowest in the world. India has more than 500-million mobile subscribers however the tele-density is not even half the population offering huge potential for growth.
Other competitors in the Bangladesh market include Grameenphone (majority owned by Norway's Telenor), Orascom Telecom, Banglalink, Telekom Malaysia and Aktel (TM International, 30% NTT DoCoMo)
As of November Bharti Airtel has a subscriber base of over 116 million in India against Warids 2.79 million. Thus the deal is not expected to bring in too many subscribers but Bangladesh having 29% tele-density as of May, offers high growth prospects for the company as the low cost model could be implemented well as it has been in India.
The deal strengthens the Bharti's long term goal of expanding in the other emerging markets.