Bank Of Baroda Intraday Buy Call
Submitted by Sumeet Kak on Fri, 10/09/2009 - 15:23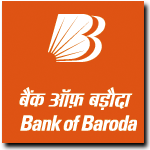 Stock market analysts have maintained 'buy' rating on Bank Of Baroda with an intraday target of Rs 501.
According to them, interested traders can buy the stock above Rs 497 with a stop loss of Rs 493. If the stock market remains on positive track, the stock will hit Rs 505 in today's session.
Shares of the bank, on Thursday (Oct 08), closed at Rs 490.25 on the Bombay Stock Exchange (BSE). Current EPS & P/E ratio stood at 67.88 and 7.19 respectively. The share price has seen a
52-week high of Rs 497 and a low of Rs 180.50 on BSE.
According to an earning estimation of the research firm KRChoksey, Bank of Baroda's September quarter net interest income (NII) is likely to surge by 19 per cent to Rs 1,350 crore on YoY basis.
The firm added that BoB's net profit is projected to escalate by 63 per cent to Rs 646 crore on YoY basis.
During the last month, BoB announced that it has opened a wholly-owned arm in New Zealand.
Moreover, the baking institution has also decided to get hold of banks in Malaysia and Thailand in order to strengthen its presence in the region.
BoB is in the route of distinguishing targets in both the nations and anticipates finalising plans by the first quarter of the fiscal year beginning in April 2010.
Technology Sector