Berger Paints reports 56% rise in profit in third quarter
Submitted by Sumeet Kak on Tue, 02/05/2013 - 11:05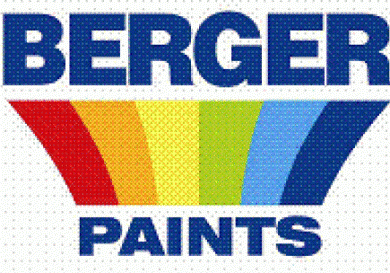 Berger Paints India has said that its consolidated profit has increased by an impressive 56.42 per cent to Rs. 768 million during the third quarter of the financial year.
The company had recorded consolidated profit of Rs. 491 million during the third quarter of the previous financial year. Its consolidated total income increased 17.5 per cent to Rs 9.20 billion during the third quarter from October to December, 2012 compared to Rs. 7.83 billion recorded in the same quarter of the previous year.
The company said that its margins improved 180 bps to 11.1 per cent during the quarter. The company, which manufactures and markets paints and varnishes in India, said that its net sales and other operating income increased in the quarter mainly as lowering raw materials cost helped improve margins. CEO Abhijit Roy has said that the company's decorative business has improved margins but its till continues to face challenges in the industrial business segment.
The shares of the company increased 2.89 per cent at Rs. 185.05 at the Bombay Stock Exchange (BSE) on Monday afternoon at the time of reporting. The shares have touched a high of Rs. 189.15 and low of Rs. 182.50 with a volume of 158,114 on the BSE.