Berlusconi says Italy's quake victims should see calamity as ''camping trip''
Submitted by Mohit Joshi on Wed, 04/08/2009 - 19:17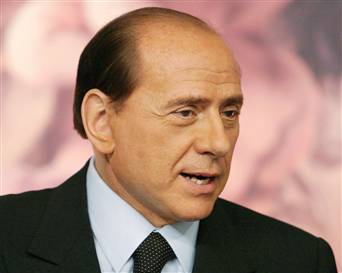 L''Aquila (Italy), Apr. 8 : Italian Prime Minister Silvio Berlusconi has advised traumatised earthquake survivors to view living in emergency tent accommodation as like being on a "camping weekend".
His statement is unlikely to go down well with an estimated 17,000 people who have been made homeless by the powerful earthquake which struck the Abruzzo region of central Italy on Monday, with many of them enduring freezing temperatures in tent cities put up by the army, reports The Telegraph.
There are still not enough tents to accommodate all the homeless and some people have spent the last two nights sleeping in their cars, struggling to stay warm in an upland area which is surrounded by snow-capped mountains.
Berlusconi appeared to dismiss the discomfort, telling German television station N-TV: "They have everything they need, they have medical care, hot food... Of course, their current lodgings are a bit temporary. But they should see it like a weekend of camping."
Berlusconi made the remarks while touring some of the tented encampments that have sprung up around the city of L''Aquila, which was severely damaged by the quake.
His breezy assurance that the homeless had all they need was in stark contrast to the experience of many survivors.
As the death toll from Italy''s devastating earthquake passed 250, more than 200 people were last night unable to find shelter at camps because tents were already packed with people.
"Shame on you!" screamed a woman at one of the tent cities.
The Italian government estimates that at least 1.3 billion euros will be needed to repair or rebuild the 10,000 buildings damaged in the quake. (ANI)