Bridal march composed for Crown Princess Victoria's wedding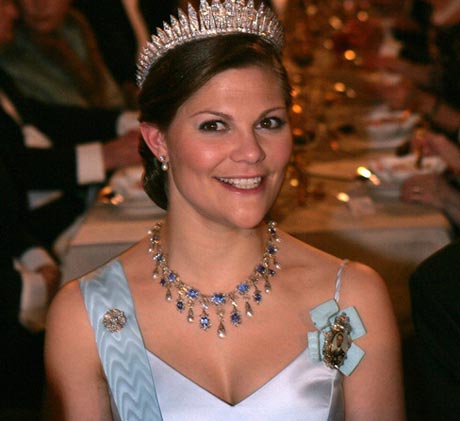 Stockholm - Swedish Crown Princess Victoria's former music teacher has composed the processional music for her wedding next year, reports said Wednesday.
Ingemar Thorell, who gave private piano lessons to Victoria and her sister, Princess Madeleine, and taught their brother, Prince Carl Philip to play the guitar, said his composition is for the organ and violin.
"It is quite grand," Thorell told the Dalarnas Tidning newspaper.
Thorell said he planned to title the piece, The Crown Princess's Bridal March.
The piece is infuenced by traditional folk music from the province of Dalarna where Thorell hails from. Fittingly, some ancestors of Victoria's future husband, Daniel Westling, also trace their roots to the region.
During his six-year tenure as music teacher for the royal trio, Thorell said he once joked that he would compose a bridal march for the crown princess, and said "now I have done that."
The composition has not been played in public. The crown princess, 31, has not even heard it, and has yet to give her approval.
"It has to be accepted by the court, and I have to send them a demo," he said.
Victoria and Daniel have time to give their say on the music since their wedding is set for June 19, 2010. (dpa)