Bullion Update and Market Outlook: Nirmal Bang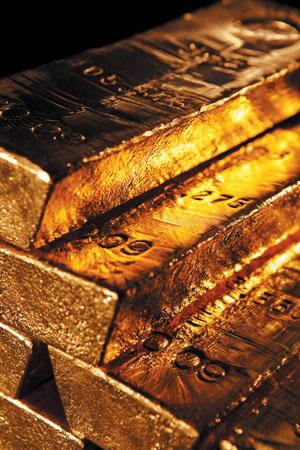 U. S. gold futures scaled an all-time high at $1,045 an ounce on Tuesday, gaining more than 2 percent as investors piled into the metal to preserve the value of their dollar-denominated assets against erosion by a weakening dollar and inflation.
Silver too followed the rise in gold and outperformed the yellow metal, gaining over 4 percent on COMEX and over 2 percent on MCX. The upside was capped in precious metals owing to the phenomenal rise in rupee against the dollar.
The dollar fell after an interest rate hike in Australia and rising equity prices bolstered expectations that the global economy was recovering. This dented safe-haven demand for the U. S. currency.
The world's largest gold-backed exchange-traded fund, the SPDR Gold Trust, said its holdings stood at 1,100.514 tonnes as of Oct. 6, unchanged from the previous business day.
U. S. Treasury debt prices dropped amid increased supply of the securities reduced safe-haven demand as the stock market rallied. Benchmark 10-year U. S. Treasury notes dropped 9/32, sending their yields higher by 0.03 percentage point, to 3.26 percent.
European central banks sold 155 tonnes of gold in the fifth and final year of the second Central Bank Gold Sales Agreement
(CBGA), which ended on Sept. 26, data compiled by the industry-funded World Gold Council showed.
The U. S. dollar fell after Britain's Independent newspaper cited unidentified sources in Gulf Arab states and Chinese banking sources in Hong Kong in a report on a possible move to replace the dollar in oil trading. France's economy minister, later dismissed the report as "speculation," saying that a move to replace the dollar "is not on the agenda."
The dollar lost 0.42 percent against a basket of major currencies. The Australian dollar rose as high as $0.8919, and was last quoted at $0.8888.
Precious metals have tremendous support from weakness in the dollar and mounting inflationary concerns in the U. S. We expect precious metals to trade firm in the first half of the trading session. However, dollar may fall further later in the day on expectations of strong GDP number from Euro zone, boosting the prices in this complex.