Bush says war in Afghanistan must be won for global stability
Submitted by Supreet Sharma on Sat, 10/31/2009 - 18:23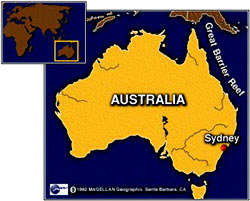 New Delhi - Former US president George W Bush on Saturday warned that the war against the Taliban and al-Qaeda in Afghanistan must be won else the world would face "serious threats."
Addressing a conference in New Delhi, Bush said defeating the radical Islamic groups was necessary to stop a return to "brutal tyranny" in that country.
"The mission in Afghanistan has been long and difficult and costly but I believe it is necessary for stability and peace," he told the conference organized by the Hindustan Times.
"If the Taliban, al-Qaeda and their extremist allies were allowed to take over Afghanistan again, they would have a safe haven and the Afghan people, particularly the Afghan women, would face a return to a brutal tyranny," he said.
"The region and the world would face serious threats."
Bush made the comments as President Barack Obama reviews the US strategy in Afghanistan, before deciding on a military requests to send tens of thousands more troops to the war-torn country.
A decision is expected in the coming weeks. This year has been the deadliest for US troops and other NATO troops in Afghanistan since the 2001 ouster of the Taliban regime.
Bush was confident that the US would bring Osama Bin Laden to justice. "He's not leading any victory parades. He's not on TV espousing his views, he's hiding ... and yes, he'll be brought to justice," he said.
On his second visit to India, Bush is very popular in the South Asian country for building close bilateral ties that included a landmark nuclear deal which ended a three-decade ban on civilian nuclear trade to India.
Indian Prime Minister Manmohan Singh hosted Bush at lunch Friday and described him as a "great friend of India."
In his remarks Saturday, Bush called the nuclear deal "India's passport to the world" and supported New Delhi's claim for a seat on the UN Security Council.
"India has arrived as a strong democratic country in the world. It is a tolerant, peaceful and multi-religious democracy," he said.
He said US and India were engaged in an "ideological struggle" against extremists to advance shared values of liberty, tolerance and hope.
He also paid condolences to the victims and families who suffered in the November Mumbai terrorist attack that killed over 160 people.
"These killers want to change societies. We have to find these people and bring them to justice. We have to strike before they strike. We can't sit back and watch," he said.
Responding to a question, Bush said President Obama was not his "first choice."
"But I wish him every success and I'm not going to spend a lot of time criticising. He's got plenty of critics in the American political scene," he said. (dpa)