Buy Bank of Baroda For Long Term Target Of Rs 775
Submitted by Neeta Aurora on Thu, 04/29/2010 - 16:00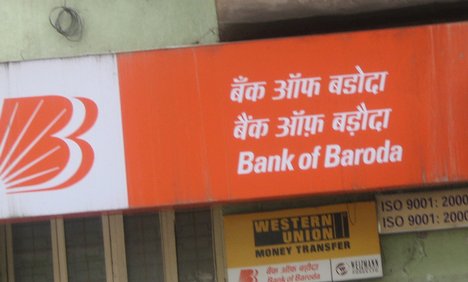 Technical analyst Anu Jain has maintained 'buy' rating on Bank of Baroda stock to achieve an intraday target of Rs 775.
According to Jain, the interested investors can purchase the stock with a stop loss of Rs 668.
The shares of the bank, today, opened at Rs 690 on the Bombay Stock Exchange (BSE). The share price has seen a 52-week high of Rs 689 and a low of Rs 311 on BSE.
Current EPS & P/E ratio stood at 81.72 and 8.48 respectively.
For the three month period ended March 31, 2010, Bank of Baroda (BoB) has registered a net profit of Rs 9,062.80 million as against Rs 7,526.90 million during the corresponding quarter in 2009, an increase of 20.41%.
BoB's total income surged 2.57% to Rs 51,207.30 million for the quarter under review from Rs 49,924.10 million for the quarter ended March 31, 2009.
Bank of Baroda (BoB) has decided to launch twelve international branches in FY11. In India, BoB plans to have 400 additional divisions, which will augment its total branch network to 3,500 by FY11 end.
Moreover, BoB is also planning to hire 3,500 individuals this year.
The bank further plans to lift $1.5 billion through dollar bonds, out of which it has lifted only $650 million in two portions thus far. The final issue was in March where BoB lifted $350 million.
Technology Sector