Buy Bank of Baroda With Stop Loss Of Rs 860
Submitted by Malini Ranade on Thu, 09/23/2010 - 18:44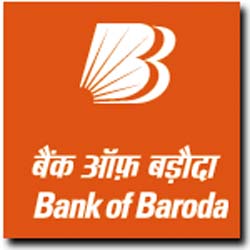 Stock market analyst Sudarshan Sukhani has maintained 'buy' rating on Bank of Baroda Limited (BoB) stock with a target of Rs 895.
The strict stop loss for the stock is Rs 860.
The stock of the company, on Sep 22, closed at Rs 872.95 on the Bombay Stock Exchange (BSE).
The share price has seen a 52-week high of Rs 905.30 and a low of Rs 458.90 on BSE.
Current EPS & P/E ratio stood at 51.12 and 20.98 respectively.
As per recent reports, BoB declared that it is ready to buy specific assets and liabilities of the Memon Cooperative Bank, Mumbai.
The banking institution has got nod for the same from the country's administration as well as the central banking institution.
Bank of Baroda (BoB) has entered into a memorandum of cooperation with the Dubai Multi Commodities Centre Authority (DMCC).
DMCC is the free zone authority, which is committed to increasing trade flows via Dubai.
The memorandum of cooperation is destined to offer up value-added services to firms registered with DMCC and to increase the plan of functioning in the Jumairah Lake Towers (JLT) Free Zone.