Buy Dabur India With Intraday Target Of Rs 107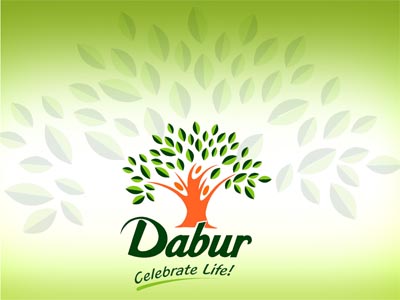 Technical analyst Husseini Wadharia of Techno Shares has maintained 'buy' rating on Dabur India Limited stock with an intra-day target of Rs 107.
According to analyst, the investors can purchase the stock with a stop loss of Rs 97.
The stock of the company, on January 10, closed at Rs 101.30 on the Bombay Stock Exchange (BSE).
The share price has seen a 52-week high of Rs 112.32 and a low of Rs 77.50 on BSE.
Current EPS & P/E ratio stood at 3.10 and 33.16 respectively.
Dabur India Ltd's, completely owned arm, Dermoviva Skin Essentials Inc. has finished the acquirement route by getting hold of 100% equity stake in following top personal care firms of Namaste Group, US.
- Namaste Laboratories LLC, US
- Hair Rejuvenation & Revitalization Nigeria Ltd.
- Healing Hair Laboratories International LLC, US
- Urban Laboratories International LLC, US
As a result, w. e. f. January 01, 2011 the abovementioned firms have also become the step down arms.
Country's top natural health and personal care company Dabur India Ltd has been declared as the 'Organization, which provides the best return to shareholders', in the 6th Social and Corporate Governance Awards 2010 showcased by the BSE.