Buy Dabur India With Target Of Rs 114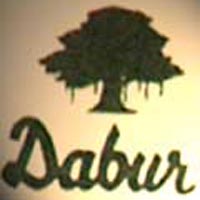 Stock market analyst Ramesh Arora has maintained 'buy' rating on Dabur India Limited stock with an intraday target of Rs 114.
According to analyst, the interested investors can buy the stock with a stop loss of Rs 102.
The stock of the company, on Sep 30, closed at Rs 107.45 on the Bombay Stock Exchange (BSE).
The share price has seen a 52-week high of Rs 112.35 and a low of Rs 68.50 on BSE.
Current EPS & P/E ratio stood at 2.99 and 36.42 respectively.
Dabur India Ltd declared that its directors will assemble on October 27, 2010, inter alia, to consider and sanction the audited financial results for the three month period/ half year ending September 30.
To accelerate growth, FMCG major also made announcement about its plans to launch franchisees of its 'Newu' retail stores.
At present, it runs 22 such outlets, generally in North Indian market, and proposes to fortify to 150 stores by March 2012.
The new retail stores will be operated unders the company's arm, H&B Stores.
During April-June quarter, the company registered an increase of 16.85% in its consolidated net profit, which stood at Rs 1,067.9 million.
Net sales remained up by 23.41% at Rs 9,164.8 million for the quarter ended on June 30, 2010.