Buy Dabur India With Target Of Rs 216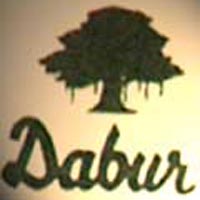 Stock market analyst VK Sharma of HDFC Securities has maintained 'buy' rating on Dabur India Ltd stock to achieve an intraday target of Rs 216.
According to analyst, the interested investors can buy the stock around Rs 210 with strict stop loss of Rs 207.
The stock of the company, on August 31, closed at Rs 209.40 on the Bombay Stock Exchange (BSE).
The share price has seen a 52-week high of Rs 218.95 and a low of Rs 124 on BSE.
Current EPS & P/E ratio stood at 5.98 and 35.31 respectively.
Dabur India Ltd announced that it is eyeing to increase its sales figure by two folds to Rs 7,000 crore by 2014.
FMCG major said that it will hit this figure on the back of its focus on the healthcare section.
At its 35th Annual General Meeting, Dabur India Ltd announced that its stock owners have given green signal to lift up Rs 2,000 crore in order to finance its growth plans.
In August 2010, Dabur India's directors' sanctioned a resolution to lift the fund.
But the time to do the same was not fixed at that time.
Moreover, the company has fixed September 10, 2010 as the Record Date for ascertainment of the stockholders/ beneficial owners entitled to accept the issue of Bonus equity Shares in the proportion of 1 new Bonus equity Share worth Rs 1 each for every 1 subsisting equity share worth Rs 1 each held by the Company.