Buy Dena Bank For Target Rs 110: Ashwani Gujral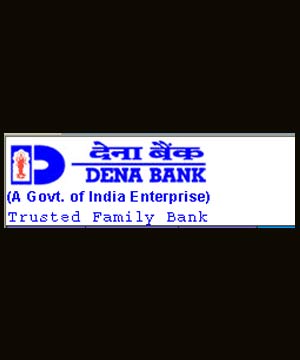 In his latest research report, stock market analyst Ashwani Gujral said that Dena Bank can give good returns in the short term.
According to Mr. Gujral, the stock of the company can be bought with a strict stop loss of Rs 73 to achieve a target of Rs 110.
Today, the shares of the company opened at Rs 81.80 on the Bombay Stock Exchange (BSE). Current EPS & P/E ratio stood at 17.13 and 4.68 respectively.
The share price has seen a 52-week high of Rs 80.80 and a low of Rs 25.10 on BSE.
The administration may look to unite Dena Bank with Canara Bank as part of its banking consolidation plan.
Mr. D L Rawal, Dena Bank Chairman, met financial services additional secretary G C Chaturvedi on Friday to talk about consolidation among other matters.
Canara Bank Chairman A C Mahajan said, "We are considering geographical synergy so that where we are not present we should have an inorganic growth."
The banking institution is lacking in the western region essentially in Maharashtra and Gujarat.
He added that they would begin due diligence procedure shortly.