Buy Dish TV With Target Of Rs 81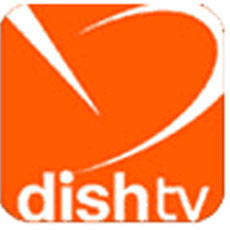 Technical analyst Imtiaz Qureishi is bullish on Dish TV India Limited and has recommended 'buy' rating on the stock with a target of Rs 81.
According to analyst, the stock can be purchased with a stop loss of Rs 67.
Mr. Qureishi also said that the investors can achieve the said target within 2-3 trading sessions.
The stock of the company, on Nov 23, closed at Rs 70.05 on the Bombay Stock Exchange (BSE).
The share price has seen a 52-week high of Rs 71.65 and a low of Rs 35.75 on BSE.
Current EPS is -2.30.
Rivalry some time leads to odd biz deals. The two violent competitors DIRECTV and DISH Network Corp. are ready to ink a JV agreement with a media buyer via which interactional ads will reach to both DIRECTV and DISH subscribers.
In April this year, DIRECTV and DISH TV signed a JV known as 'Advanced Satellite Advertising Platform' to provide a combined interactive ad stage to media customers.
In addition, Dish Network introduced a "TV Everywhere" service, which provides clients access to their subscribed channels on their cellular phones, laptop computers as well as tablets.
According to new figures, over 9 million subscribers in the country are making use of DTH player known as Dish TV.
As per officials, approximately 1 million subscribers have become Dish TV member in the last three months.
With this hefty figure of subscribers, Dish TV becomes the Asia's biggest DTH Company in the country DTH market.