Buy Geometric With Target Of Rs 55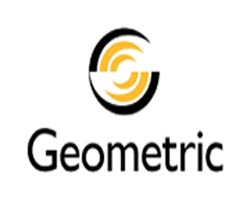 Q1FY12 revenue grew 2%QoQ to USD38.59mn, ahead of expectation. Engineering Services continued to show good traction and revenue from this segment grew 5.9%QoQ. The new management is focusing to increase the operating margin and improve revenue from Europe particularly in the automotive segment.
Revenue growth led by 1.6%QoQ volume growth– In rupee terms, revenue grew 1.62%QoQ to Rs1,727mn (PINCe – Rs1,712mn). EBITDA margin declined 362bpsQoQ to 9.7%, lower than expectation, due to 11% salary increase for offshore employees. High forex gain of Rs68mn but high tax rate of 22% led to 34.4%QoQ decline in PAT to Rs117.4mn. EPS for Q1FY12 was Rs1.88 (PINCe Rs1.7).
North America robust but Europe laggard – North America revenue (68.9% contribution) grew 4.3%QoQ while Europe revenue (20.8% contribution) remained sluggish with 0.1%QoQ growth. APAC on small base declined 19%QoQ.
Engineering Services had good growth; IP revenue declined - Engineering Services grew 5.9%QoQ but there was a decline in Products (IP) revenue by 9.5%QoQ with contribution of just 5.5% to overall top-line. Software services revenue with 54% contribution remained flat with 0.5%QoQ growth.
Top client shines; employee attrition increased– Top client's revenue was USD10mn (10.5%QoQ growth). Top 10 and Non- Top 10 clients grew 0.5%QoQ and 5.4%QoQ respectively. Won new deals worth USD9.4mn (29.4%QoQ, 1.7%YoY growth). Employee attrition increased 120bpsQoQ to 15.4%. Utilisation (incl. trainees) excluding 3DPLM declined 80bpsQoQ to 79.9%.
Outlook and Valuation – Engineering services is witnessing good traction but software services still sluggish. There will be margin pressure in Q2FY12 due to salary hike for onsite employees but subsequently some support might be there due to increase in utilisation and improvement of employee pyramid. FY13 should have lower tax as Bangalore and Pune SEZ will be operational. At the CMP of Rs50, the stock trades at .3x FY12E and 6.3x FY13E EPS. We maintain 'HOLD' recommendation on the stock with a target price of Rs55 based on 7x FY13E earnings.