Buy Godrej Industries With Target Of Rs 195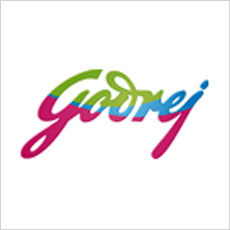 Technical analyst Sudarshan Sukhani has maintained 'buy' rating on Godrej Industries Limited stock with a target of Rs 195.
According to analyst, the investors can buy the stock with trailing stop loss of Rs 180.
The stock of the company, on April 27, closed at Rs 188.60 on the Bombay Stock Exchange (BSE).
The share price has seen a 52-week high of Rs 247.70 and a low of Rs 144.70 on BSE.
Current EPS is -0.16.
Godrej Industries Limited has announced that it will declare its fourth quarter (Q4) and twelve monthly outcomes for FY10-11 on 29th Apr 2011 during a board meeting of the company.
Godrej Industries may also declare the dividend if any.
During the last quarter (Oct-Dec 2010), Godrej Industries has registered an increase of 47.66% in its net profit, which stood at Rs 249.70 million.
Total income during the quarter surged 37.89% for to Rs 2,967.20 million.
The company declared that its directors have sanctioned capex of around Rs 520 million crore for growth of fatty acids fabrication capacity at Valia, District Bharuch, Gujarat.