Buy HCL Technologies With Target Of Rs 509
Submitted by Sumeet Kak on Fri, 05/06/2011 - 15:16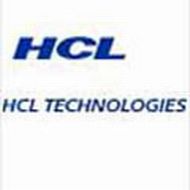 Technical analyst Anil Manghnani of Modern Shares and Stockbrokers has maintained 'buy' rating on HCL Technologies Limited stock to attain a target of Rs 509.
According to analyst, the stock can be purchased with a stop loss of Rs 475.
The stock of the company, May 05, closed at Rs 496.30 on the Bombay Stock Exchange (BSE).
The share price has seen a 52-week high of Rs 528.40 and a low of Rs 354.20 on BSE.
Current EPS & P/E ratio stood at 15.51 and 32.18 respectively.
HCL Technologies has entered into an international pact with the JDA Software Group, Inc, which is a head in supply chain management.
This declaration elaborates HCL's subsisting connection with JDA thus stretching HCL's offerings in specialized services for industries like retail, constructing, CPG and life sciences for the US as well as the Europe.
India's fourth biggest software services company HCL Technologies registered an increase of 33% in its net profit, which stood at Rs 468 crore for the third quarterly period ended March 31.
HCL had recorded a net profit of Rs 350.3 crore in the same period of last fiscal year.
Revenues for the quarter under review remained up by 31.5% at Rs 4,138.2 crore as against Rs 3,132.1 crore in the third quarter last year.
"The 5.8 per cent dollar revenue growth and the improvement in margins were higher than our expectations," said Dipen Shah, senior vice-president (private client group research), Kotak Securities.
HCL Technologies recorded a volume increase of 4.9% q-o-q.
The gross margin remained at 32% for the January-March period.